Partnership and Family Engagements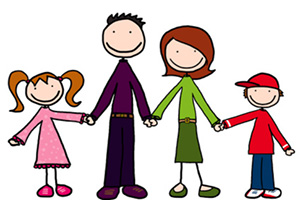 The Nursery works with families as partners to support children's learning. Whether it's through parent meetings, learning activities to do at home, or using the Family Network, our online parent portal – Facebook page/group and website which shares regular information about the child's activities at school- Tiny dreams has the tools to help you build strong connections with your families.
The Nursery team will review children's progress and share a summary with parents through the nursery booklet, and parents can have an open-communications or discussion with the staff and management.
Parents' feedback and support is encouraged to help their child development. The nursery recognizes the parents as the child's important educator and we will work in close partnership with you.
Enrollment
Tiny Dreams Nursery operates an open door policy; parents and children can visit the nursery and talk to staff from Sunday to Thursday throughout the day. Appointments are not necessary but we do ask the parents to understand that some periods of the day may not be as convenient as others, such as lunchtime, so whenever possible, we appreciate if this time can be avoided.
Upon enrollment we encourage parents to visit us with their children, as often as possible to help their children settle down into their new environment. These visits are very beneficial for everyone; it provides practitioners with opportunity to gain vital knowledge about your child, it gives parents opportunity to see how the nursery works and to familiarize yourself with the practitioners and most importantly your child will have an opportunity to explore and learn, knowing you are nearby to support them.
If you choose to enroll your child with us please fill the registration form online from our website or get a copy from our reception and submit it along with the following required documents and registration fees:
Documents Required
Complete Application Form (Forms 1-8)
Complete Medical Form
8 Recent Photos
Copy of Child Passport (Valid)
Copy of child's Valid Residence Visa (if not UAE Citizen)
Copy of Father's Passport (Valid)
Copy of Valid Visa of Father (if not UAE Citizen)
Copy of Mother's Passport (Valid)
Copy of Valid Visa of Mother (if not UAE Citizen)
UAE Family Book (UAE Nationals Only)
Copy of Emirates ID of Father
Copy of Emirates ID of Mother
Copy of Emirates ID of Child
Copy of Birth Certificate
Copy of Vaccination Record (Updated)